PRESS RELEASE: SUPERB SUMMIT GATHERS BITCOIN INDUSTRY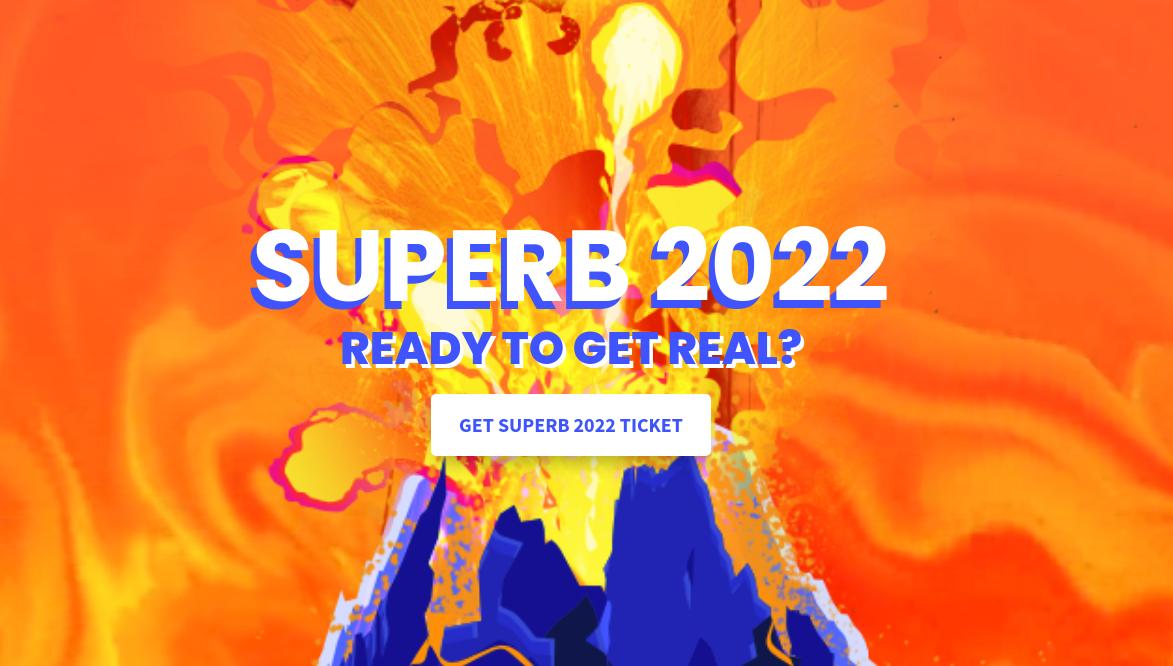 Press Release Superb Summit – Immediate Release
New Bitcoin Online Conference gathers industry thought-leaders
Superb Summit for bitcoin investors opens floors September 21st & 22nd 
Speakers such as Giacomo Zucco, Knut Svanholm and Cory Klippsten
After Microstrategy launched "Bitcoin for Corporates" earlier this year and "The B-word Conference" saw Elon Musk and Jack Dorsey on stage, a new event set to break all records.

With speakers suchs as Giacomo Zucco ceo of Blockchainlab, Cory Klippsten ceo of Swanbitcoin, Obi Nwosu ceo of coinfloor, Max Krupyshev ceo Cryptoprocessing, Julian Liniger ceo of Relai, Aleks Svetski ceo of Amber, Danny Brewster ceo of fastbitcoins, Daniel Winklhammer ceo of 21bitcoin, John Vallis, René Pickhardt and many others, the Superb Summit is set to be a gathering of key players in the bitcoin industry. 
Suppored by Bitcoin Reserve a newcomer bitcoin onramp focused on the European markets, a team of bitcoin investors is behind the event. Their mission is to provide a platform to connect the industry as well as a program that makes it easy for newcomers to catch up with the latest trends and developments.

"It's hard for so-called "no-coiners" to understand bitcoin because there is too much misleading information online." explains Leon Siegmund, organizer of the summit.

"We thought; there must be a better way and we asked the best bitcoin experts in the world for help. Everyone agrees that the best way to avoid pitfalls is to listen to long-term experts in the field."
Their story was catchy and their mission worth supporting which resulted in a record speaker lineup gathering the who's who in the industry.

Attendees can book different tickets starting with the most affordable option of 42 EUR and ranging to over 1.000 EUR for investor passes. But for those who cannot afford to purchase a ticket there is still a chance. Codes for complimentary tickets are available through different channels like Telegram raffles or Twitter giveaways so everyone has a way to participate. 
"Thanks to our partnership with Hopin, a leading virtual event platform, we will be able to provide a stunning virtual expo and interactive sponsor booths." explains Leon Siegmund.

The Superb Summit is promising a packed agenda covering the hottest topics from bitcoin adoption in El Salvador, regulatory changes on lightning nodes, latest mining industry reports and lively debates with the best minds in bitcoin.

Moreover, workshops and Q&A sessions will allow for direct attendee to speaker feedback and interaction to help general attendees make the most out of the speaker agenda.
Sponsor slots are available and can be requested on the event website.

September 21 & 22 10AM NYC

Event Page:  www.superbsummit.buzz
Telegram Channel: https://t.me/superbsummit
Full Speaker List: https://dca-signals.com/join-the-superb-summit/#speakers
Sponsor offers: https://dca-signals.com/become-a-partner-of-the-superb-summit/
Contact: Leon@dca-signals.com Twitter: @SignalsDCA

Event Video: https://www.youtube.com/watch?v=9olQno2VrSc
FULL SPEAKER LIST
Giaccomo Zucco
Aleks Svetski
Stephan Livera
Knut Svanholm
Andrew Howard
Michael Dupree
Paul Rosenberg
Douglas Bakkum
Max Hillebrand
Rahim Taghizadegan
Rene Pickardt
Christoph Heuermann
Thijs Maas
Kenneth Kruger
VladC
Lixin Liu
Pavol Luptak
Dominic Frisby
Joshua Tate
Mark E. Jeftovic
Rui Gomes
Bitcoin Gandalf
Vit Jedlicka
Tip
Romain Rouphael
Adella Toulon-Foerster
Obi Nwosu
Max Krupyshev
Danny Brewster
Lawrence Bahr
Julian Liniger
John Vallis
Tim McElroy
BitcoinAndCows
Untapped Growth
Andreas Jürgens
Katie the Russian
Camila Campton
Molly Spiers
GregZaj
FractalEncrypt
Mir_BTC
Volker Herminghaus
BTC Sessions
Pollofeed
Yael Osowski
Leon Siegmund
Surferjim
Daniel Winkelhammer
Cory Klippsten
Moritz Wietersheim
Amit Jairath
Chris Attard
Chad Elwartowski