Cryptocurrency enthusiasts and beginners alike are constantly seeking ways to earn bitcoin and satoshis—the smallest unit of bitcoin—without necessarily investing money upfront. With the rise of various online platforms, it has become increasingly feasible to earn bitcoin through a variety of methods.


Table of Contents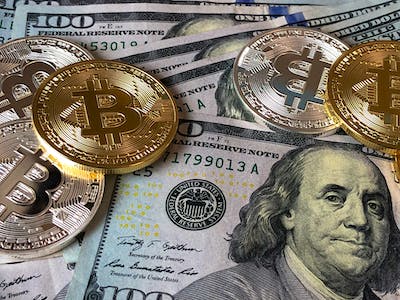 How much are Satoshis worth?
A Satoshi is the smallest unit of bitcoin, named after the pseudonymous creator of bitcoin, Satoshi Nakamoto. There are 100 million satoshis in one bitcoin. In other words, the decimal point is shifted eight places to the right. So, if 1 Bitcoin is worth $50,000, then 1 Satoshi would be worth $0.0005 (50,000 / 100,000,000).
Best Apps to Earn Bitcoin
1. Apollo Sats
Doing your own research, or DYOR, is a credo in the bitcoin world, but committing to research and locating materials to support your opinions are two distinct things. Ad campaigns, press releases, and social media sites can all be meticulously curated to highlight just the best aspects of a business, brand, product, or service.
When it comes to researching bitcoin, the real relevant research is frequently hidden in Tweets, Reddit Posts, Quora comments, or blogs that don't get much publicity. You frequently find yourself in the wild west when dealing with bitcoin because there is no "bitcoin company" protecting the name and guaranteeing that anybody linked with the name behaves in accordance with a particular standard or set of rules.
The stakes are much higher when using services like exchanges, wallets, etc. when you take into account that with bitcoin, you're dealing with money that may be swiftly withdrawn from your possession if you make a mistake.
It can be challenging to find reliable information sources if you're new to the bitcoin ecosystem. If you base your knowledge mostly on a few dubious actors, you run the risk of being misled by some influencer, podcaster, or paid promotion.
The hive mind of commoners eager to test items first-hand and offer their honest, uncensored opinions is a much superior source of information than depending on individuals with conflicted interests.
Apollo aims to fix the scattered pool of available bitcoin experiences by providing a platform that curates bitcoiners experiences and rewards them for taking the time to share their reviews. Anyone can create an account on the site and share their opinions:
For every review you post, they send you 200 sats.
While those who use the service to find information on products and services can "boost" certain reviews by up-voting them and paying the reviewer for their efforts.
Every up vote is worth 10 sats.
Plebs all across the world are experimenting with various bitcoin products every day and have insightful opinions to contribute, which you can find on Apollo. In addition to insightful opinion, it is a pretty interesting way to earn bitcoin.
Is Apollo free to use?
Yes, Apollo is free to use. Simply go to the website and sign up using your preferred method, and you can then start posting reviews. A smartphone or laptop, an email address, or a Lightning wallet are all you need and you're ready to earn bitcoin.
2. Microlancer.io
Microlancer is a bitcoin freelance platform that enables you to earn sats with small assignments. You can invest in cryptocurrency with the cryptocurrency you earn, such as bitcoin, or swap it for US dollars, euros, and many other national currencies.
Tim Horie founded Microlancer, formerly known as "Ask for Bitcoin," in October 2018 for bitcoin aficionados to make bitcoin-based freelancing more accessible and unrestricted, while also normalizing bitcoin payment. This enables freelancers to earn bitcoin for tasks.
Why Microlancer
Both taskers and crypto askers, or those who post tasks on the website, profit from Microlancer.io in this unique way to earn bitcoin. The website offers extensive FAQs and a chat function for customer help.
How to Get Started
The sign-up process is quick and easy. You will get an email with a link after signing up that you must click in order to confirm your email address. Then, you will be prompted to log in. After logging in, you can search for tasks using the filter option. The search options include payment amount, text, user, and tag. You also have the choice to post a new assignment.
Make an offer on the listing page to carry out the assignment. You can agree to a greater (or even lower, if you're willing!) payment than what is being requested. You'll be informed whether it was approved or not. If it's approved, money will be placed in escrow so you can finish the job. Once the job is complete and approved by the issuer, one gets to earn bitcoin.
3. Blink.sv
To guarantee that everyone starts their bitcoin journey on the right foot, Blink includes built-in education. Another justification for why Blink is the ideal wallet to suggest to beginners. Lessons for beginners with enjoyable quizzes done. Earn bitcoin by reviewing Bitcoin 101.
The Blink Earn Section is a gamified instructional tool that gives users points for understanding Bitcoin while being also able to earn sats. Users can respond to a series of questions on money, bitcoin, and the technology that underpins it by going to the Earn section in the bottom right of the Blink app.
Upon completion, a predetermined number of sats are automatically added to the user's wallet for each successful response. This not only motivates users to learn more about bitcoin but also enables them to build up sats without having to make extra investments.
By understanding the fundamentals of bitcoin, users can earn Sats in the Blink Earn section. Navigate to your Blink's Earn section (bottom right). Correctly answering the questions will reward you some Sats, which will automatically show on your wallet.
After passing the quiz once, you can earn bitcoin. But you can always return for a new experience!
4. Lightning Roulette
Lightning roulette allows you to place one or more bets that cover that number and forecast the number the ball will land on. In each of the game's five rounds, "Lightning Numbers" are hit by lightning at random, giving players the chance to win between 50x and 500x.

Here's how to get started if you're new to roulette and want to earn bitcoin. First of all, all of the normal Roulette rules apply. Therefore, you can either place your bets in the "inside section" or the "outside section." You can choose the value of a chip after entering a roulette table and receiving it (which will remain with you throughout the game) in order to place bets on any number or combination of numbers. Let's get things started!
If you wager intelligently, you can profit! You will receive a reward in addition to your initial bet if you win a wager. Lightning Roulette is easy to grasp because it is similar to other roulette variations in many ways.
A significant role is played by multipliers and lightning strikes in the Lightning Roulette Bitcoin game. Up to five of the numbered fields could experience lightning bolts at random when the ball approaches the rotating wheel. Each strike has a multiplier that ranges from 50x to 500x. This means that if you placed a wager on any of the numbers that were struck, the multiplier will be used to multiply your winnings. For instance, your payoff would be 5000 BTC if you had bet 10 BTC and it came up with a 500x multiplier!
Thunderbolt Roulette Players can benefit from bitcoin's cutting-edge Random Number Generator (RNG) technology, which guarantees consistently random results. It also provides up to five lucky numbers that can be used to improve one's odds of winning. Furthermore, if your wager lands on the lucky number, the lightning strike multipliers can help you win a huge amount. Additionally, there is no app download required, making it even more straightforward to enjoy this timeless game across all platforms and earn bitcoin.
5. Bitcoin Magazine App
The well-known Twitter account Bitcoin Magazine, which has amassed over 2.9 million followers, produced the Learn2Earn app known as Bitcoin Magazine. In 2012, the BTC Media LLC Group established Bitcoin Magazine. Bitcoin Magazine provides news, analysis, research, and musings at the convergence of finance, blockchain technology, and bitcoin through its Twitter account and website. The group also starts conferences focused on bitcoin that are held all around the world.
Since 2018, Bitcoin Magazine has launched an app, which is interesting to say the least, as it allows you to earn sats by reading and learning about various topics related to the underlying technology of blockchain and the industry that has developed around bitcoin.​
The application can be accessed in a number of ways. On the official Twitter account for the Bitcoin Magazine App, you may get a direct download link. The app is also available for download through more conventional websites like Google Play or the App Store.​
Launch the application after downloading it, then enter your email address. Enter the confirmation code that was sent to your mailbox next to confirm your registration. Click "Submit" after that. The next step is optional, and the app will ask you to enable notifications.​
Following these actions, the application provides you with a brief lesson on how to use it. All done, everything is prepared. Now you can study up on the bitcoin ecosystem and learn more about it while getting to earn bitcoin.
The Learn2Earn program from Bitcoin Magazine encourages people to read and learn in order to gain a deeper understanding of bitcoin and its surrounding ecosystem. Beginners can earn bitcoin with this program while learning more about bitcoin and getting started in the cryptocurrency ecosystem. It's true that using this app won't help you become financially independent, but that wasn't the point. To earn sats and accumulate them, however, can be intriguing if you have a long-term perspective and are aware that the bitcoin supply is fixed.


6. Thundr Games
Thundr games newest product will enable users to compete with others in a problem-solving challenge for a chance to win bitcoin. The puzzle game bitcoin Blocks combines features from Tetris and Sudoku to let users compete against one another and earn sats based on their results.
The company is launching its Gaming Graph, a feature that enables players to link to their profiles on the decentralized social network Nostr, in conjunction with the introduction of the game. After reaching certain game play milestones, users can win "badges" that are linked to their Nostr accounts and help them develop their gaming identities across Web3 social media networks.
Other THNDR games are available to play, such as Turbo84 (Android/iOS) and Bitcoin Bounce (Android/iOS)! In the same way that you accrue game tickets for entries into the daily drawing for sats in THNDR Bay (Android/iOS), so does this reward system.
Can I get rich by earning Bitcoin from these websites?
Earning bitcoin through these websites is unlikely to make you rich. The earnings are generally small, and they are more suitable for those looking to accumulate small amounts of bitcoin over time. 
Are there any risks associated with using these websites?
While many of these websites are legitimate, some fraudulent platforms exist. Always exercise caution and do your research before providing personal information or investing time in earning sats.
How often can I earn Bitcoin from these websites? 
How much one can earn sats usually varies depending on the website. Some platforms offer hourly rewards, while others provide tasks that you can complete on a daily or weekly basis. 
Can I withdraw my earnings immediately? 
Most platforms have a minimum withdrawal threshold that you need to reach before you can withdraw your earnings. This threshold varies depending on the website.
In conclusion, a number of websites provide chances to earn bitcoin using a variety of platforms, including instructional ones, activities, and games. Although using these techniques won't make you rich, they do offer beginners and enthusiasts a convenient way to gradually amass tiny sums of bitcoin. It's important to use caution and do your homework before spending time or disclosing personal information on these networks, as with any online activity.