Choosing the right bitcoin strategy, sounds easy. But is it really? If you consider joining the DCA Signals membership you might wonder what separates DCA Signals from other offers. In this short article we will give you 10 key differentiation factors that distinguish DCA Sinals from others.
Table of Contents
Beginner Friendly Strategy
Many bitcoin courses require prior knowledge or are designed for people who work in finance or technology.
DCA Signals is different. We welcome newbies and everyone who wants to get started quickly. Our bitcoin strategy is tested to work especially well with beginners who do not have any prior knowledge.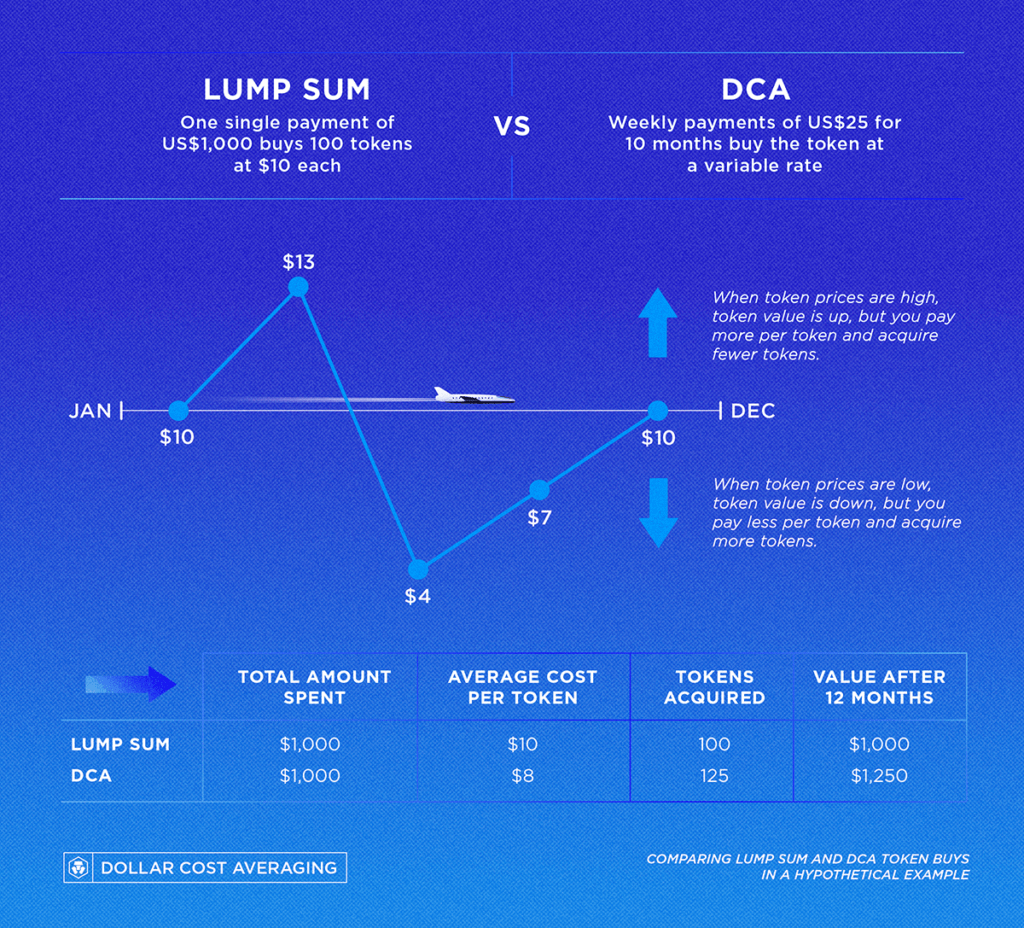 Low Risk Strategy
Most bitcoin courses out there are highly risky. They promise you incredible returns but do not disclose the risks. You may not know that you can lose your entire invested amount when you sign up. These courses manipulate you to make you feel safe and utilize human greed to make you take risky bets.
This is different with us. We are committed to provide our members low-risk strategies that have been reviewed and approved by leading experts. All our strategies are designed to optimize returns and keep your risk as low as possible. We want you to prosper and grow your bitcoin portfolio as fast as possible and as slow as necessary while balancing risk and return. This means that we constantly monitor the risk of the bitcoin strategies and give you bulletproof methods to mitigate risk.
DCA Signals Is Easy
Most bitcoin courses out there overload the student with complex material. Technical analysis trading for the sake of additional profit is a strategy that is highly complex and requires a ton of additional training and is certainly not easy.
In contrast to overly complex trading courses, DCA-Signals makes everything super simple. We believe bitcoin strategies need to be simple so that anyone can get started, not just the tech-freaks and math geniuses. Our approach is designed so that every step is easy to follow and simple to put into practice. And in case you get stuck or have a question, our team is ready to help you at any point during your learning journey.
Includes 1-to-1 Coaching
Many bitcoin strategy offerings will add you to a massive group chat but do not offer direct consulting. You will be pretty much on your own! Maybe some providers offer a quick chat box or limited personal Q&A if you are lucky.
We do things differently. DCA-Signals is a strategy and membership designed to take you by the hand and make youre way smooth and enjoyable. This means that different to most other courses, our membership includes direct mentoring with our experts. Many of us learn the best when speaking directly with an expert or coach. Our coaches are seasoned bitcoin professionals who are able to pick up quickly where you are standing and roadblocks might be in the way.
With our 1-to-1 coaching we can help you better and more efficient than with any other teaching method. On top of that, you can chose a coach that you like and matches with your personal preferences and learning goals.
All our coaches are attend weekly training sessions themselves to sharpen their skills and be in exchange with other coaches. This way we can ensure the highest level of quality of all our educational programs and coaches benefit from sharing the best methodologies among each other.
Step-by-step
Many bitcoin course give you bunch of boring and complex stuff to learn without clear guidance. This way you will feel overwhelmed and left alone. With the massive amount of information you will struggle to even take a first step.

Let's not do that. At DCA Signals we understand the power of doing small steps. Therefore we break down all the complex things into smaller entities. This way you will make consistent progress without losing your lane. With our step-by-step guides you will get started quickly and easily.
Learning Community
At DCA-Signals we are all learners. Teachers can often learn a lot from students which is something that helps our coaches to become better and better. Now the great thing for you as a member is that you will be part of a community of likeminded people all motivated to learn more about financial freedom and DCA strategies. Make new friends and learn from the experiences of other members. Together we support each other on his or her journey and share the best tricks and tips so everyone benefits.
Experts Coaches
Many other bitcoin strategies are offered by non-experts. Many folks are in it just for the money. They have studied Bitcoin not even 30 minutes and think they can teach you something. In reality these offers just try to make a quick buck without a quality product. We'd recommend you to stay away from these unprofessional charlatans.
At DCA-Signals you will be in contact with actual experts in the space. So what makes someone an expert? There are a number of factors that make someone a true expert such as the hours spent on a subject, the career path and in particular someone's track record. If someone has interviewed hundreds of industry leaders, portfolio managers and developers he is able to access a great amount of insider information and connect dots. Similarly, if someone has helped hundreds of people to get started with a bitcoin strategy he has become prolific on this matter. A builder, developer, writer or researcher with years of track-record can also verify his expertise.
Transparency
Many bitcoin strategies are vague and intransparent. Often the reason for this is that they are actually making you lose money. Be very cautious if you don't understand something and it's made overly complex. If someone cannot explain in easy terms how the strategy works, it's a red flag.
At DCA-Signals we give you all the insights you want about the inner workings of the DCA Strategy. You see, Bitcoin is an open-source protocol which means everyone can verify the code. And just like that we like to say "Don't trust, verify". With this motto we seek to empower you to become confident and experienced enough to make your own decisions. This requires us to be fully transparent and detailed about how the strategy works. If you have any questions or don't understand something, don't hesitate to reach out.
Fun
Many courses and strategies miss out an important factor. You should also enjoy it. Now a bitcoin strategy might not be the first thing you do to have fun. However, we believe good education must be enjoyable to succeed. All our coaches are trained to inspire you, enlighten you and bring you value with new insights. And every good teacher know to start with a good joke to get the student's attention. At DCA Signals you can rest assured that you won't be bored. And if you have a bad day, we'll get a smile back on your face in no time.
Track Record
Many bitcoin strategies claim to have a good track record but in reality they lose all their clients money.
At DCA-Signals we do not hold any of our clients' funds and can prove that our strategy works based on the publicly available data. Bitcoin is the best performing asset in history and we will teach you how you can verify it's performance.
Strategy Comparison Table
| | | | | |
| --- | --- | --- | --- | --- |
| Strategy | Cost | Ease | Risk | Return |
| Altcoin (Crypto) Trading | Expensive | Difficult for beginners | Very High Risk | High Return |
| Bitcoin Trading | Expensive | Difficult for beginners | Very High Risk | High Return |
| Stockmarket Trading | Expensive | Difficult for beginners | Very High Risk | High Return |
| Stockmarket Saving (ETF) | Expensive | Easy for beginners | Medium Risk | Medium Return |
| Bitcoin Saving (DCA) | Affordable | Easy for beginners | Low Risk | Very High Return |
Bitcoin DCA versus other strategies